Membership Information

New member dues are $35.00 (applications received after July 1 are prorated to $23.00). The annual membership renewal is $25.00 and payable by January 1st each year.
The cost of membership covers your entire family. Our monthly meetings are held in IKS members homes. Presentations with invaluable information are also provided by a seasoned koi hobbyist. Each meeting provides an opportunity to tour members ponds and learn about filtration and all things concerning koi keeping.
Name badges for new members and their family are available at an additional cost.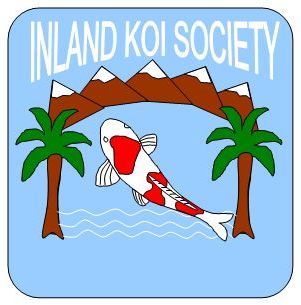 IKS badge designed by Jack Marrin
Unfortunately, due to the COVID-19 pandemic, some events may be rescheduled or canceled. Subscriptions to KOI USA magazine are discontinued due to the recent closure of the magazine. Click here for more information regarding our group: IKS History

New IKS membership fee is $35.00. Renewal is $25.00 for returning members. We look forward to meeting you!